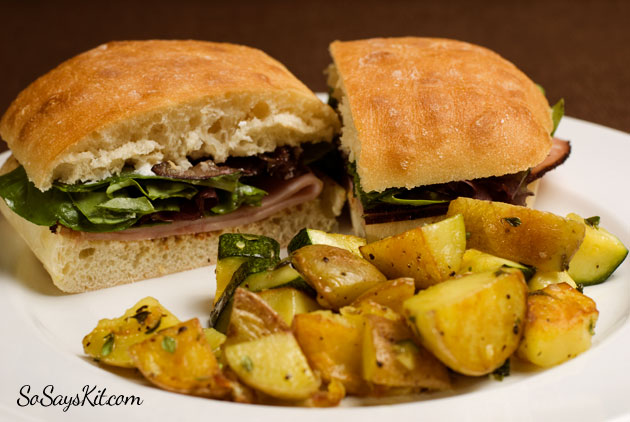 I've had several people ask why I only have links on pages marked recipes. My answer is complicated. When I post my meal plans I try to link to every site I got a recipe from. At this point, I don't like to repost a recipe in full because I didn't create it and I most likely didn't change it enough to call it my own work unless I really just pulled it out of my head. There is still a grey area in linking to someone because most of those sites 'adapted' the recipe from another source. So do I trace it back to the absolute very beginning? No. Because I don't have the time or inclination to do that.
I know I could do what most bloggers do and post the recipe in full with a tag giving credit and a link to the original recipe. At this point, I don't want to do that simply because I post 5+ recipes in one post. I do want to give credit to where I got the recipe and make sure they get supported by people looking for that recipe. If I decide to change my meal plan posts into a one recipe post then I will probably adopt this method. Right now, posting my meal plan for the week is just to give other people ideas on what to make. And to show that you can find recipes that don't use packaged ingredients or that you don't have to use packaged ingredients just because a recipe calls for them.
Another note: all the photos on this blog, food and otherwise are the property of myself or my husband. So I don't feel it's a grey area to have them pinned on Pinterest whether the recipe came from me or not.