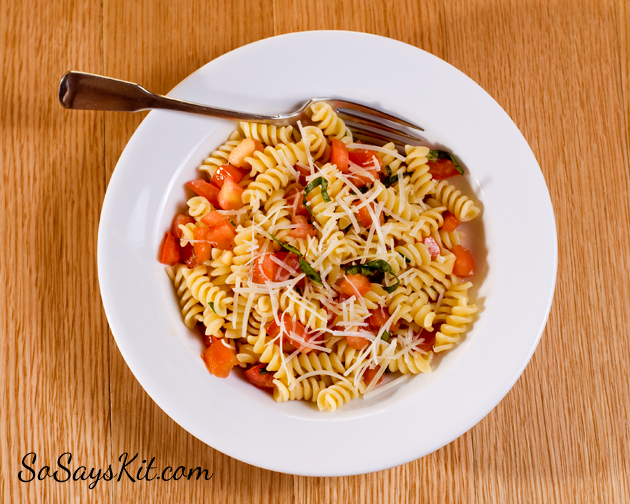 2-3 lb pork shoulder or butt roast
2 cloves garlic micro-planed or finely minced
2 cups chicken broth
1/4 cup lemon juice
BBQ rub
1 tbsp olive oil
Preheat oven to 300 degrees. Heat oil over medium heat in large dutch oven. Rub pork roast with garlic and generous amount of rub. Seer roast on all sides until good crust develops. Add broth and lemon juice. Cover and put in oven. Roast turning every hour until pork falls apart easily, about 2 and 1/2 hours. Uncover and put on burner over medium heat. Shred pork and stir until liquid is absorbed, about 15 minutes.
BBQ Rub:
1/4 cup Lawry's Seasoning Salt
1 tbsp finely ground black pepper
2 tsp garlic powder
1 tsp chili powder
1/2 tsp celery salt
1/4 tsp paprika
1/4 tsp dry mustard
Margherita Pizza

Top pizza dough with crushed tomatoes (or tomato sauce), minced garlic, thinly sliced tomatoes, fresh thinly sliced mozzarella, a drizzle of olive oil. Bake. Scatter fresh basil on top. Slice. Eat. Love.