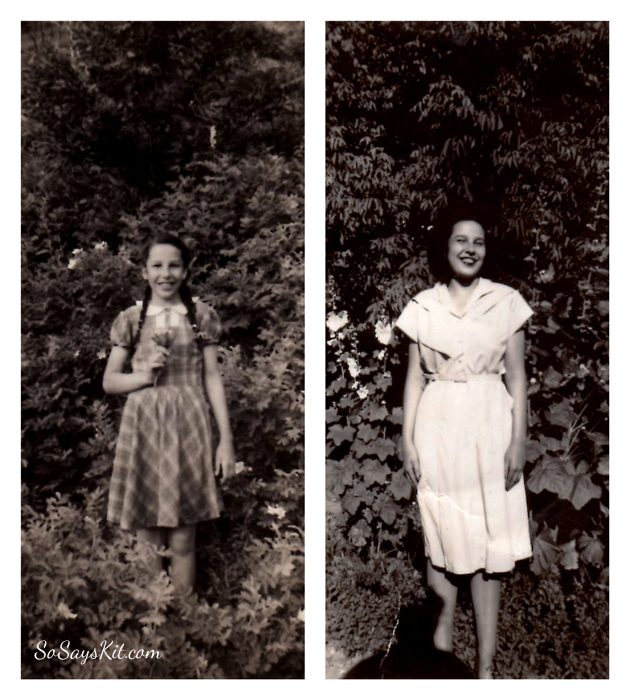 Some of you are friends with me on my personal Facebook page and read that my Grandma Julia passed away a little over a week ago. This is what I wrote at the time:
"My Grandma Julia passed away last night. I didn't get to know her very well but I will always remember her big, light-up-the-room smile and the joy in her eyes. Her favorite colors were pink and red and she always kept her nails long and painted. She had a sweet spot for sweets and gave the best hugs. I wish her life had been different and that I could have known her before. I think we would have been a lot alike."
This will sound odd to some of you but I wasn't sad that she passed. Because of my faith I know that she is in Heaven and has work to accomplish there now. So I felt immense relief for her. I was overwhelmingly sad but it was because I knew next to nothing about her. I didn't know her much at all even though I had been visiting her my whole life. She had been in a care center or nursing home since she was 23 years old, when my mom was 3 and her brother was 2. She had severe post-partum depression which was not something really recognized back then, let alone treated properly.
Since hearing she had passed I had been feeling such a void and yearning to know her. While we prepared for her funeral, I was able to sit down with my mother and my five older sisters and talk about Julia's life. It was such a beautiful thing to hear what they remembered about her and hear stories about what other people had told them over the years. She was joyful. She was shy. She cooked and baked. She was loving and kind. We found pictures of her picking wildflowers as a child. Photos of a teenage Julia with a shy smile and beautiful, happy eyes.
I can't even express what knowing those simple things means to me. Now I know more about her. Still not enough but a starting point. After I heard that she liked to cook and bake, I couldn't stop thinking about what her favorite things to make might have been. Her older sister, Alice, was able to tell me that one of the things Julia baked was something called 'milk cake'. All she knew was that it had "just a few things like canned sweet milk, flour, and eggs and maybe one or two other things."
After the funeral I started searching for a recipe for 'milk cake'. And it was surprisingly hard. Most of the recipes I found were for things more like a Dulce de Leche cake. Some seemed right in the description but ended up using a cake mix with sweetened condensed milk added to it in place of other liquids. I finally found a recipe for 'milk cake' and made it as soon as possible. It was definitely a winner with my husband and the kids. It was sweet but not overpowering. It was dense without being heavy. I served it with sliced strawberries and homemade honey vanilla whipped cream but I found I preferred mine plain. The original recipe called for 4 whole eggs but I thought that may have made it a little spongy/heavy so I tried it again with 2 eggs and 2 egg whites and I think it improved it perfectly for my tastes.
I have no idea if this milk cake is the same kind she made. But I know that every time I make it I will think of her. And I plan to pass this recipe down to my children as Julia's Milk Cake.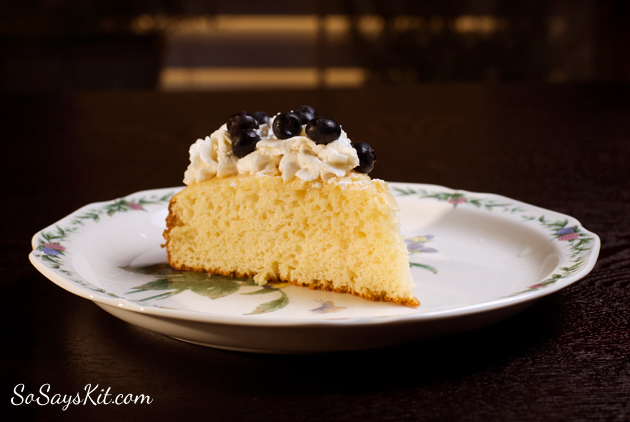 Julia's Milk Cake
Ingredients:
1 can sweetened condensed milk
2 eggs
2 egg whites
120 g all purpose flour (Slightly less than 1 cup of all-purpose flour. If using cake flour it is exactly 1 cup)
1/2 tbsp baking powder
1/2 stick butter, melted and cooled
Preheat oven to 350* and generously butter a 9 inch round cake pan.
Mix dry ingredients together in a medium sized bowl. In a separate bowl mix wet ingredients. Pour wet ingredients into dry ingredients and mix just until smooth.
Pour batter into prepared cake pan and bake for 25-30 minutes or until a cake tester comes out clean.
Remove from oven and allow to cool completely before turning out of pan.