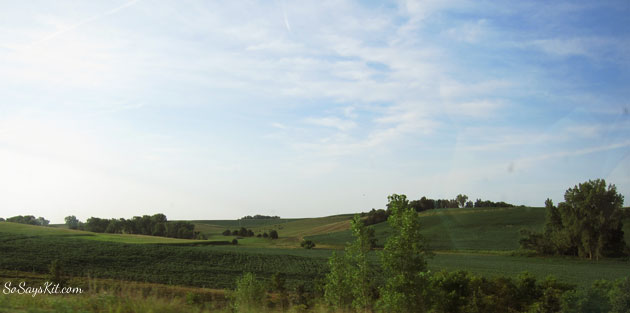 My wonderful in-laws invited us on a little day trip to the Iowa State Fair so last weekend we made the 2 hour drive to Des Moines. I can't tell you how much I love driving across Iowa. Most people not from the Midwest just see it as flat and boring but I love the gently rolling hills, the beautiful patchwork of fields, and the windturbines.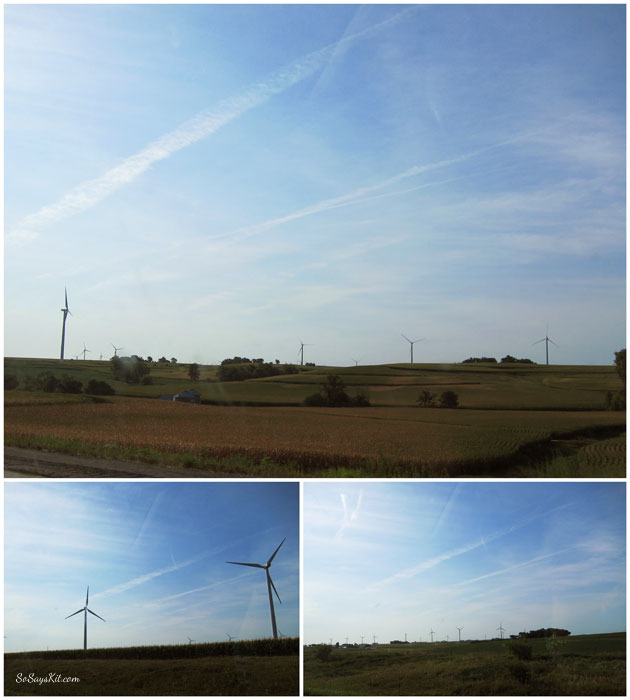 As soon as we hit the fair we took stock of the food-on-a-stick offerings and got down to work. There are only two things I have to eat when I go to a fair: a corndog and funnel cake. Anything else has to be too good to pass up. Bacon on a stick? Absolutely! Deep fried twinkie on a stick? Nooooo.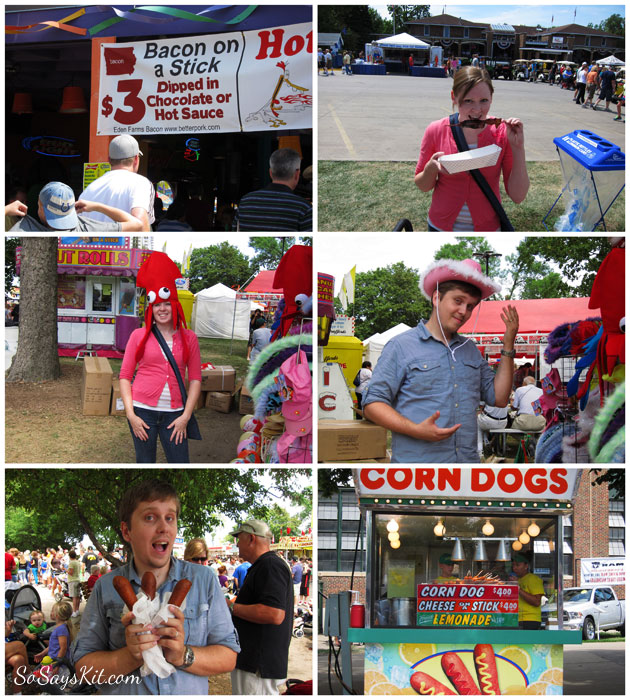 After our food-on-a-stick binge we hit a few of our favorite fair offerings. You can't go to the Iowa State Fair and not see the Butter Cow or the World's Largest Hog. You just can't… no matter how much you don't want to see that huge hog… you have to have a look.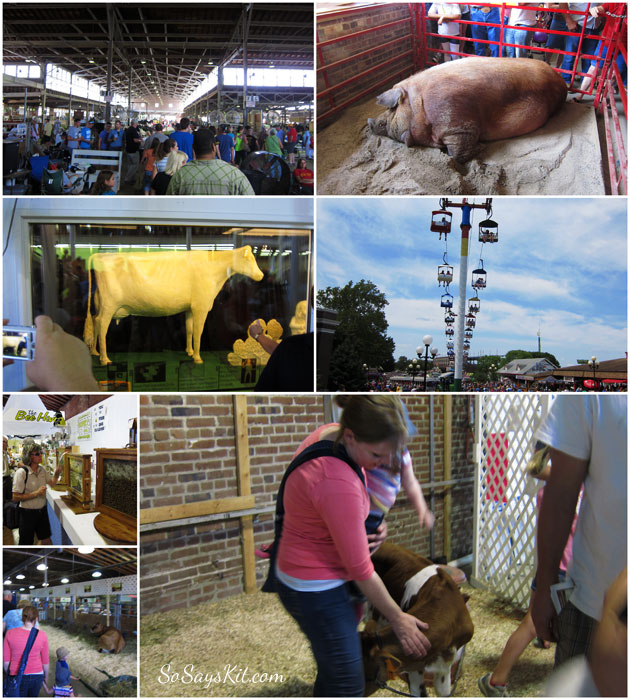 At this point it was obvious the kids needed a play and a trip through the gardens.
It was a great day and so much fun to take the kids to their very first state fair. Thanks for inviting us along Mike and Jacquie!