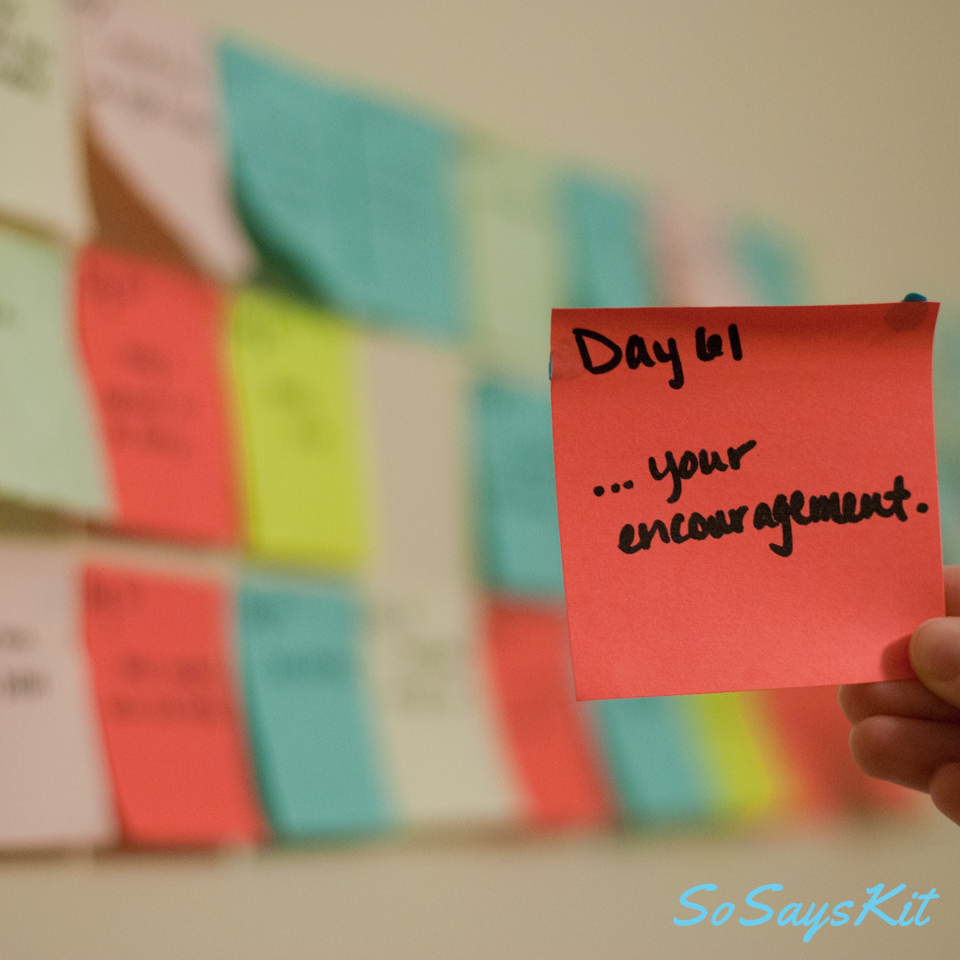 It has only been two months since I started the Thankful All Year Project and my wall is already covered in post it notes. So many of you have sent me messages letting me know you enjoy reading and it means so much to me!
Things I've been reflecting on as I wrap up another month and another year:
As with all of my goals, I never want to feel like this is a chore, one more thing to cross of my list. So far I love the positive changes this project has made in my daily outlook. I actively look for things to be thankful for in my life each day. Some days are overflowing with wonderful, thankful moments and some days I hide in the closet and eat chocolate are a little harder. Every single day there is something. It may not be something you'd pick and it may not always be wrapped in happy, pink bows. But it is real and it is mine.
This project has also taught me that it is increasingly important to reflect on both the easy and the difficult moments. Life is messy and imperfect. Sometimes life in the online world seems shiny and clean all the time. It's not. Everyone has something they struggle with. Everyone loses it for a moment or even a time. It's so easy to forget that when reading blogs or going on Facebook. It's also incredibly easy to forget to be happy. To forget to be present in the moment. To not update the world on your life. Or to balance the negative with the positive.
So as this year closes, thank you for encouraging me in this project and helping me continue to learn and grow. Please feel free to share your thankful moments in the comments any time you like.
What are you thankful for today?