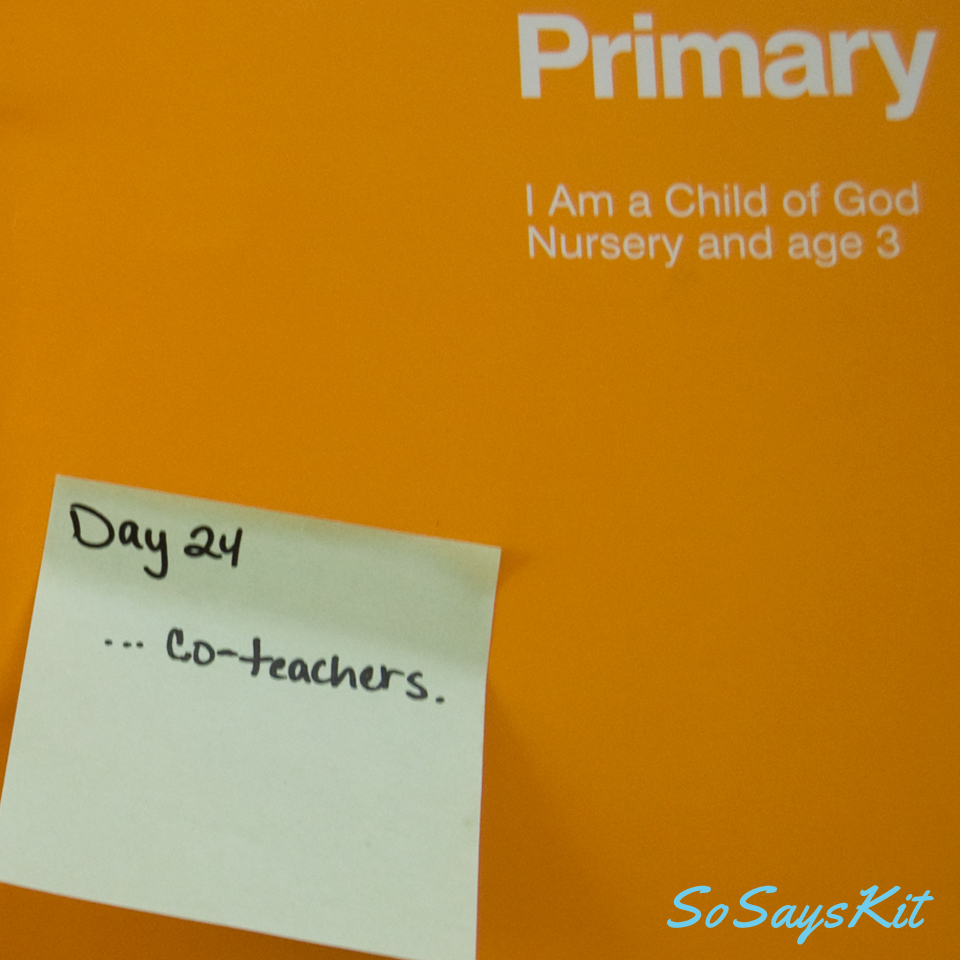 Today was my first day of teaching in my new calling at church. I'm teaching a class of children who are the same age group as Dex and Veda. (Our ward primary is so big that there are a few classes in their age group so they aren't in my class.) So you'd think that it would be a crazy easy calling for me since I interact with and teach my children every day.  Ah… You really would think that… It wasn't. I kind of bombed. I didn't have a lot of time to prepare and I was scared. Of six little four year olds.
But it sure is a blessing to have a co-teacher. Someone to fill in ideas and expand on them. Someone to bring up other ideas and new ways of looking at things. And someone to help fill the time when you run out of material and the kids can only color and play a matching game for so long.
So my first day was kind of a flop. But I know when I teach again in 2 weeks that I can count on her to support me and encourage me. I know that those six kids are just like my kids, eager to learn, pretty silly, and a little bit mischievous. Maybe not so scary after all.