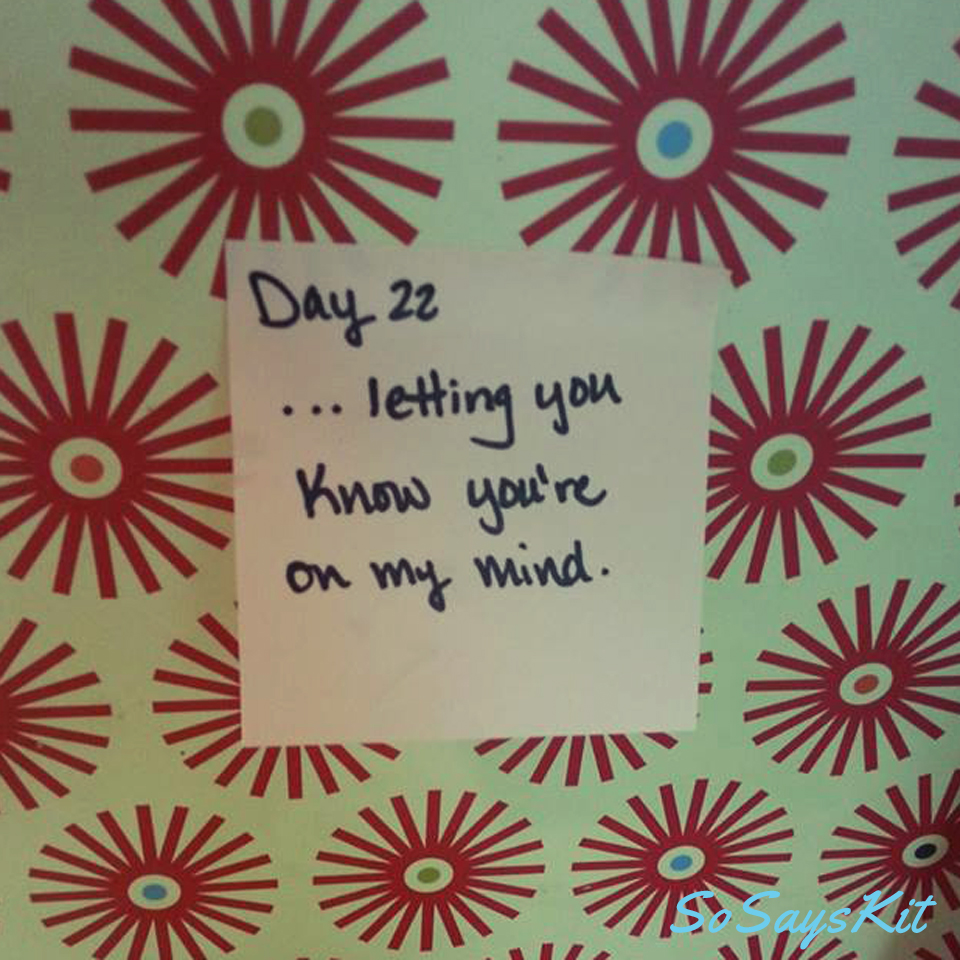 Today I was reminded of the importance of being there for others. I had several people send me notes this week to say they were thinking of me, or they're enjoying the blog, or checking in after our plague. These small, quick messages mean the world to me. They usually make my day or at the very least make me smile.
It's so easy to get bogged down in our every day lives and forget about sending those little notes. As much as I have the best intentions to be more conscious about letting someone know that I was thinking of them or I miss them, I often tell myself a quick note isn't enough. I can tell you from experience that it really is enough. Sometimes it's even better than a long conversation. It's a quick pick me up that still helps us feel connected.
It's so easy to get wrapped up in our own lives. It's easy to have the best intentions to pick up the phone and call someone and then realize it's after midnight when you've done all you could for the day and lie in bed exhausted, putting that phone call off another day. Go ahead and send a quick email, text, FB message. Let them know you're thinking of them. Then follow-up soon with that phone call. The dishes will keep, the laundry won't get folded anyway (in my house, anyways). It's worth it.