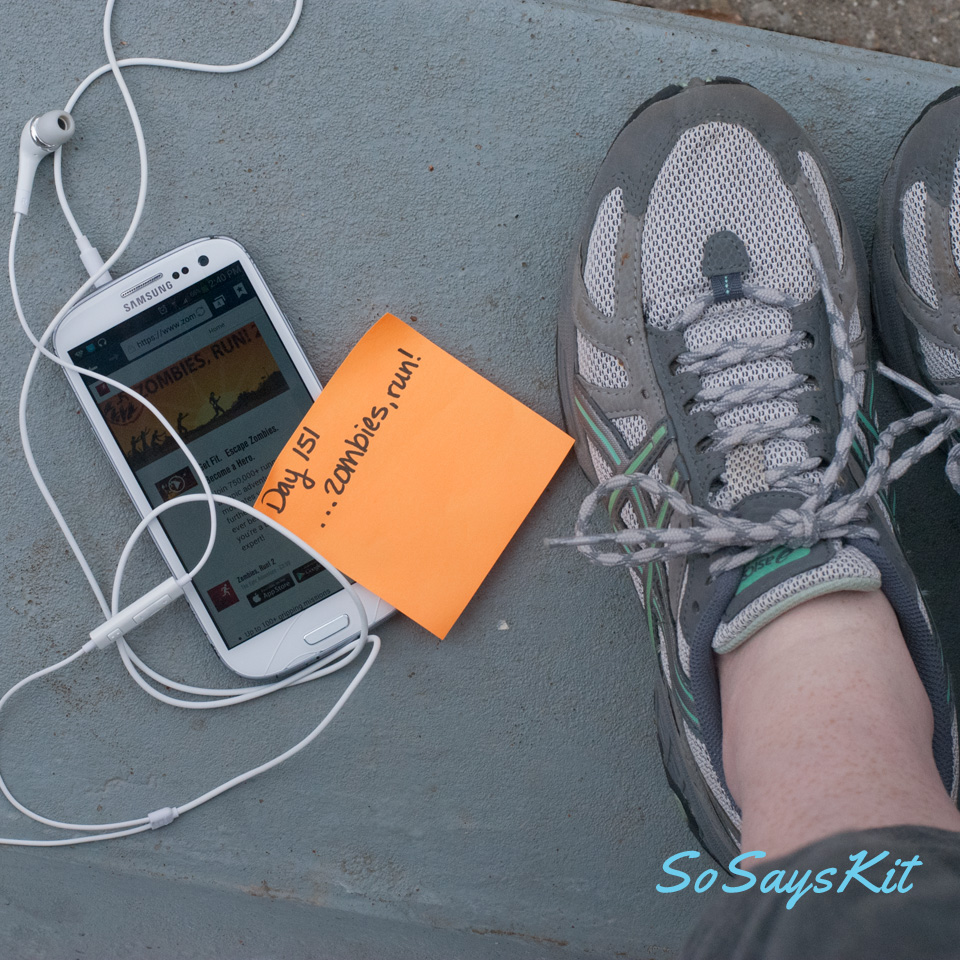 You know how much I love zombie movies and apocalypse, dystopian, etc. storylines. It's a lot. Instead of 'emergency preparedness kits' we have zombie apocalypse kits. Not because we really believe it would happen but why not have a little fun with being prepared for an emergency situation, right?
I've been wanting to get back to exercising for a while. I know I'm not my healthiest right now and I want to feel good again. I don't want to get sick all the time, I want to feel better emotionally and physically, I want my clothes to fit better. Kai and I had been talking all winter about doing Insanity again. Obviously we didn't follow through. It just wasn't a good fit for us right now like it has been previously. I was afraid it would be a little too intense right now since I'm so tired from breastfeeding all the time and we've been so sick again this winter. We both wanted to get outside into the fresh air and take that time for ourselves.
Enter the zombies. Recently I heard about an app called Zombies, Run! that mixes a storyline with your own music to make running a little less boring for people like me who don't really zone out.
"Run for your Life from the Zombie Hordes! Zombies, Run! works anywhere and at any speed. We immerse you in an action-packed game and story mixed with your own music, whether you're jogging in a park, running along a trail, walking to work, or even running on treadmills. And if you want a serious workout, turn on thrilling zombie chases that force you to speed up to escape the hordes!"
My asthma really sucks lately so I've just been walking quickly from the zombie hordes but it has been really entertaining to follow along the story. "You are Runner 5. Hundreds of lives are counting on you. You've got to help your base rebuild from the ruins of civilization by collecting critical supplies while avoiding roving zombie hordes. Can you save them and learn the truth about the zombie apocalypse?"
Pretty fun. They've also got a 5K training app that continues the story line and I'm pretty sure I'll be doing that when I run walk quickly through these first season missions.
*Zombies, Run! has no idea who I am and I'm not getting any compensation for talking about the app. I just thought it was really fun and wanted to share it for my thankful post today. 🙂