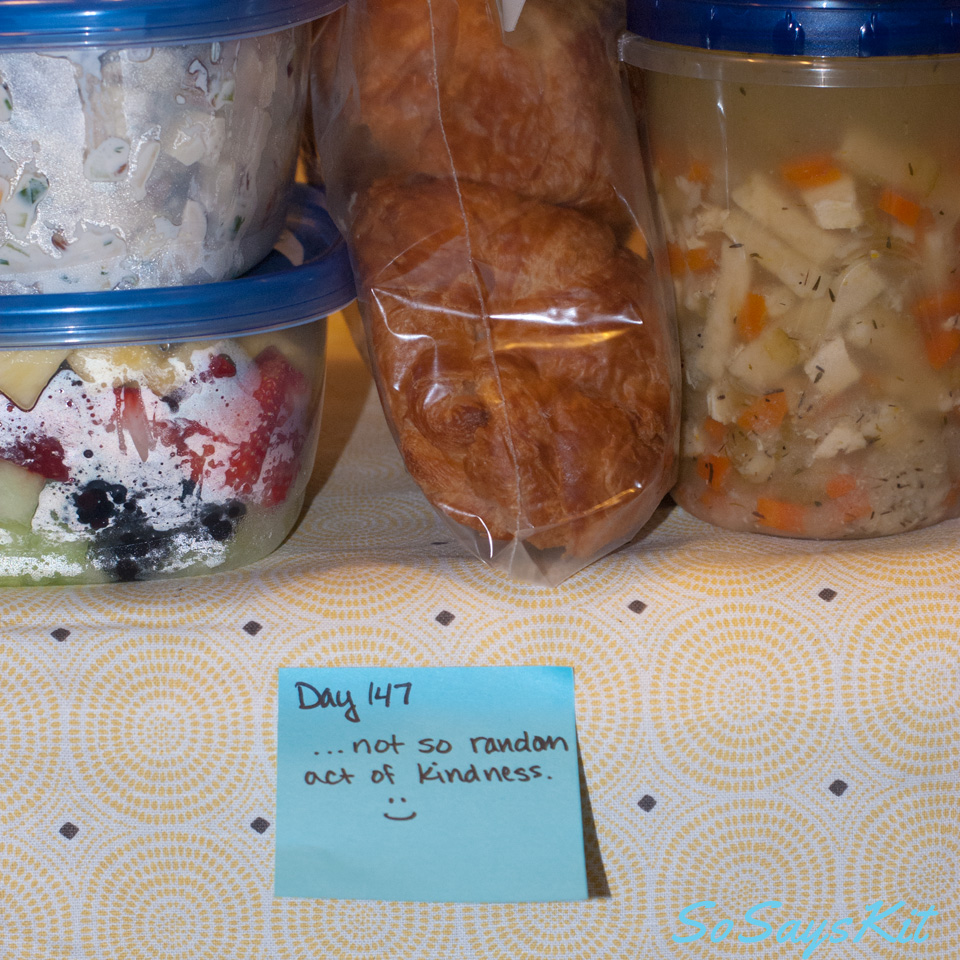 I dropped off a meal to someone from church today so I guess our random act of kindness for today wasn't quite random. I love to feed people but I never know what to make. We didn't have meals when Dex or Gus were born, we only had meals provided when Veda was born. We had 3 dinners brought and each one was a chicken and rice casserole that was delicious but definitely got old very quickly.
Since that was really my only experience receiving meals, I asked around one of my online mom groups and everyone was very split on what their favorite meals were. It didn't seem to matter what the reason they were receiving meals was: death, illness, new baby, etc. The 3 most common meals were lasagna with salad, chicken and rice casserole, and meat loaf. Some really loved the comfort food while others really loved fresh fruits and vegetables and meals that were not so heavy like soup or snackable foods.
So I figured I'd go with a little of the comfort side and a little of the lighter side. I made homemade chicken noodle soup (I made a double batch and let the kids cut the noodles for our batch, which they love to help with), threw together some chicken salad on croissants, cut up fresh fruit, and added a bag of potato chips. Pretty simple stuff, hopefully they liked it and it helped them with their evening.
I included the recipes in case you want to try them too! These are both huge favorites in our house.
[yumprint-recipe id='1′][yumprint-recipe id='2′]