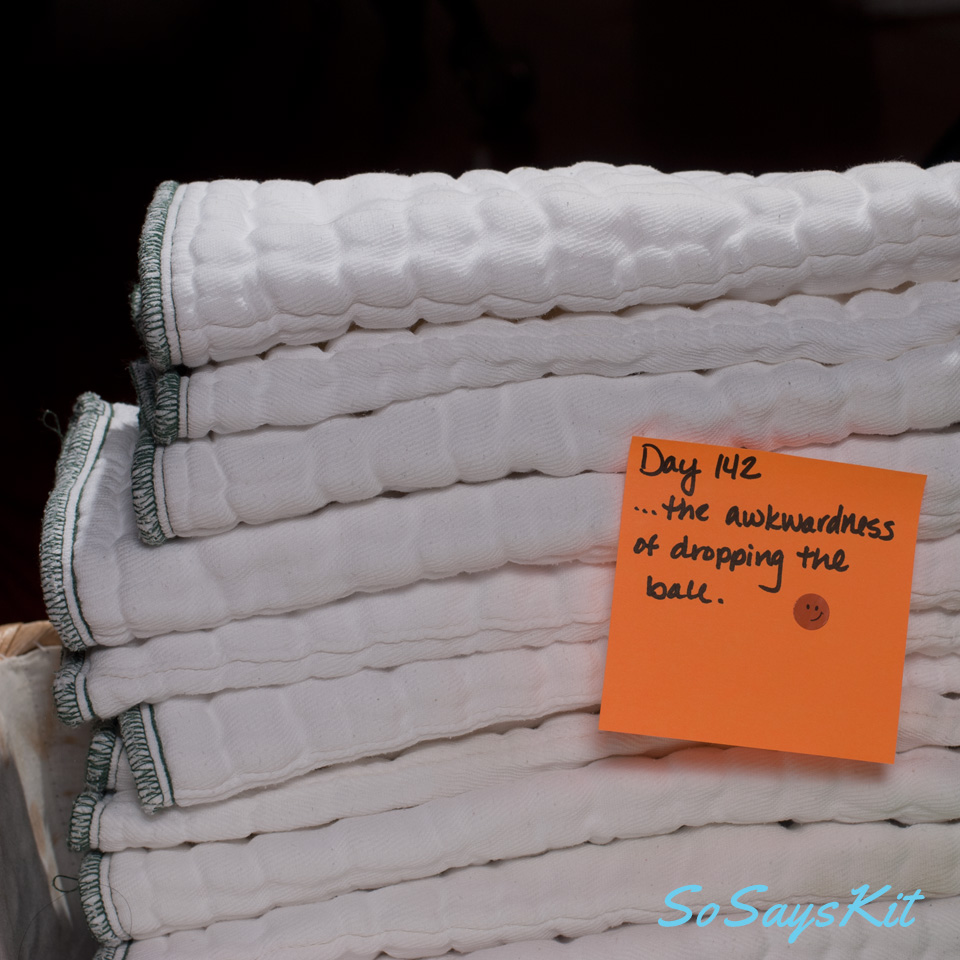 Awkward
It started as a day late and then I woke up and I was three days behind.
I couldn't post anything because I didn't have the necessary programs on my new computer.
Kai needed his computer for stupid things.. you know, like work and school.
I was also behind on my other work.
and laundry. Especially diaper laundry.
I was exhausted every night by the time Kai got home from his stupid things (work and school) so I went to bed after dinner every night for a week.
A week behind easily turned into two when the stomach flu hit us.
Even though I've been writing my posts or notes for them every day, I was so far behind posting that I felt overwhelmed and underwhelmed.
I contemplated just quitting the project.
and ate a lot of girl scout cookies.
Awesome
I got some good sleep some of the nights I didn't stay up to get things done.
Kai was able to fix my new computer.
and eventually load the programs I needed.
I got my other work done slowly.
Even made sure Gus would have clean poop catchers.
I survived several days on Gatorade and sheer strength of will.
I lived to see the sun return.
I watched almost all 8 seasons of Dexter in a week instead of posting my thankful posts.
I'm not sorry.
I'm a little sorry about the cookies but I am happy to say I'm all caught up on posts.
What are you thankful for today?