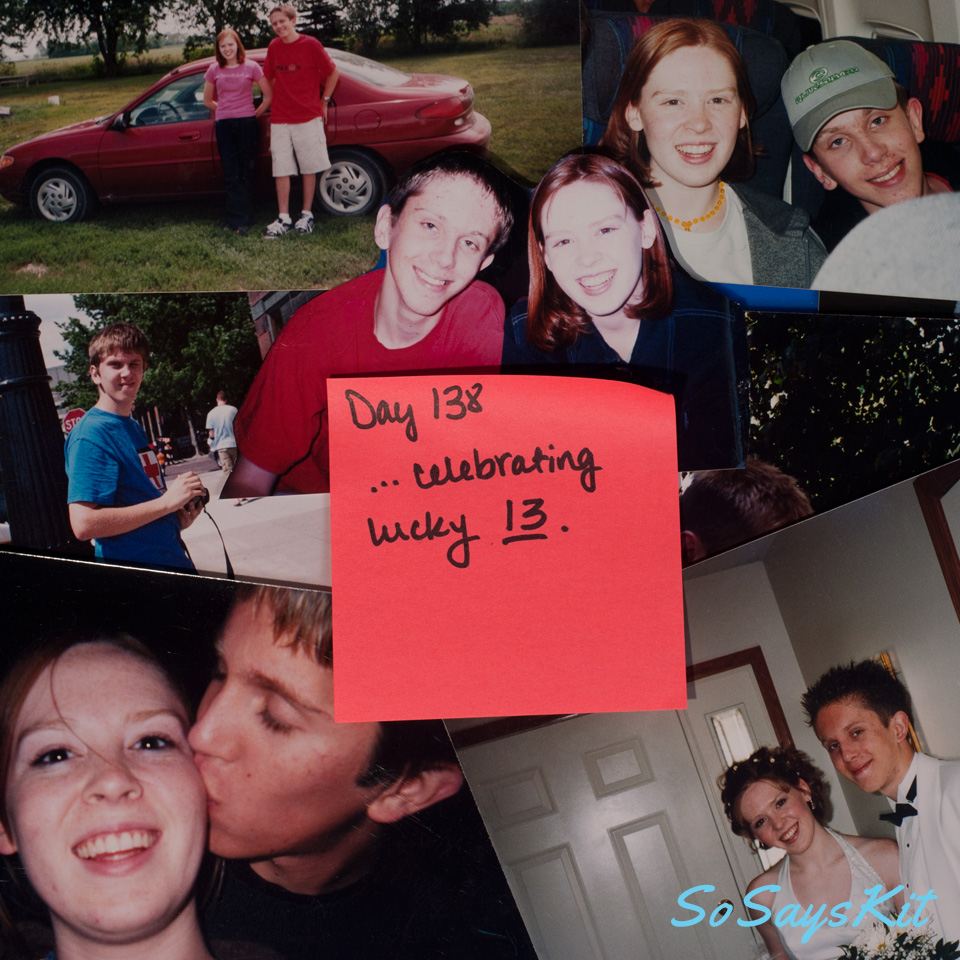 Tomorrow marks 13 years since Kai and I started dating! It has been amazing to have my best friend by my side through the hardest moments and the happiest moments in my life. We've shared so much and I am so very thankful to have found each other so early in life. These days, when I have 2 nieces married and expecting their first babies and a few more weddings just around the corner, I look at them and I'm so excited for them! It's hard sometimes to get married and have babies so young. We've had different challenges than some but it has been so worth it. Marriage is work, it just is. But it's joyful work.
Kai and I have both done a lot of growing up while we've been together. Somehow we've grown more as individuals while also growing closer as a couple. I think that has to be part of the magic formula for staying together. You have to keep moving forward individually but also keeping that connection to each other growing too.
I'm thankful I took a chance on a freshman boy who made me laugh. Best decision ever.