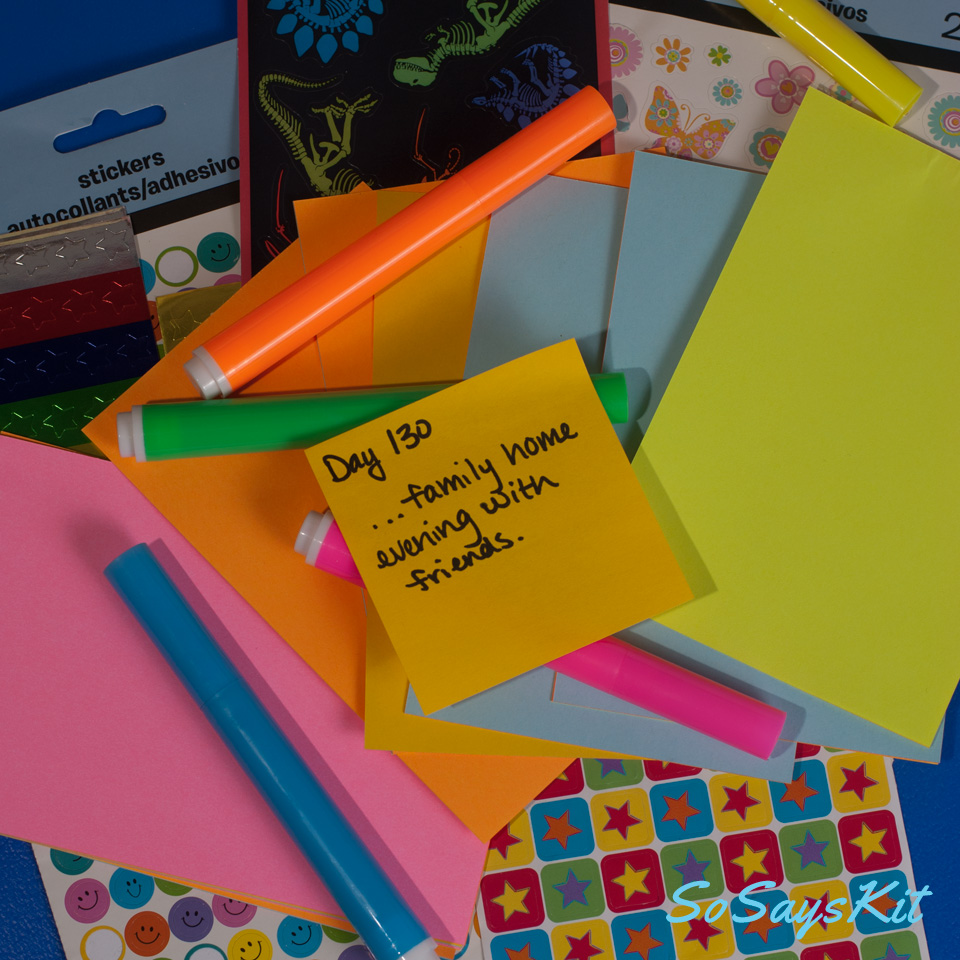 Family Home Evening (FHE) is specific time we set aside each week to spend together as a family. If you've got other LDS friends you've probably heard them mention it. It can be hard to do with little kids because of their short attention spans and Kai and I haven't been great about having it consistently. Since Dex and Veda are a little older now we've been working on bringing it back into our weekly routine. So we were super excited when our friends asked if we wanted to get together for dinner and a joint FHE lesson. Score!
I made uber easy lasagna rollups and our friends brought salad and bread and treats. Did I mention we've got awesome friends? Our lesson was about showing love for others and doing kind things for people we love. We decorated cards for some of the people we love and will mail them later. Dex and Veda really hope they feel happy and loved when they get our special messages. 🙂
I'm thankful for taking the time to learn together as a family and for friends who are in a similar place in life. It has been such a blessing for us since we moved here.