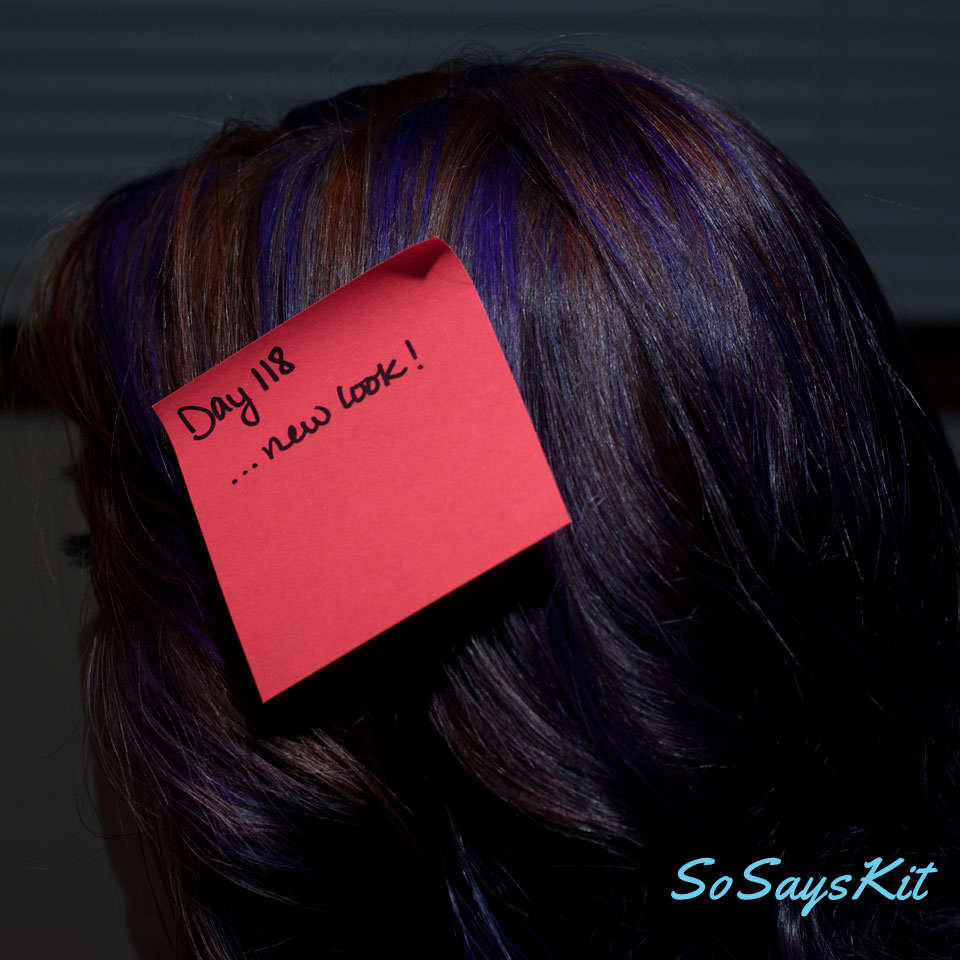 Ok so maybe it wasn't the big deal I made it out to be yesterday. I got some purple streaks, brightened up some of my natural red, and got a ton of hair chopped off. Probably more than half of my hair is gone between the cut and thinning it out and it was so needed. I'm excited about my new 'do! I am seriously contemplating going back to do full purple though.. it's really a matter of doing it now or doing it when this washes out.
I did have some interesting responses to my hair while out and about with the kids but I'm choosing to laugh them off. It's amazing how silly it seems now to judge or be upset over someone's hair color! What the heck was I so worried about? I think some people need to grow up and it's not the 29-year-old, mother of 3 with the purple hair.
I'm thankful for a great friend prompting me to make a change I've been wanting for a long time and for sitting with me for hours and hours at the salon! I'm thankful for trying something fun and different.
What are you thankful for today?