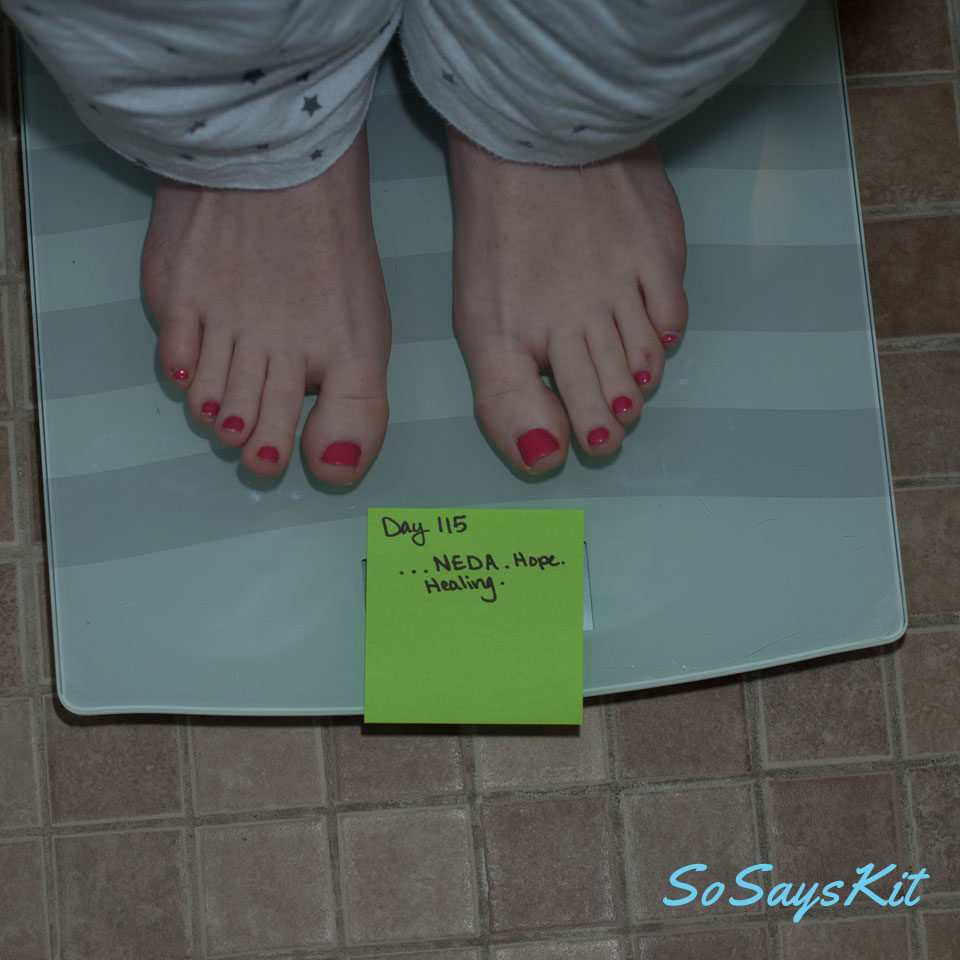 This week is National Eating Disorders Awareness Week. During my teen years, just before and after I was raped, I struggled with what they call atypical anorexia nervosa. Atypical because while I did lose a significant amount of weight I never lost enough weight to worry anyone and never exhibited the emaciated appearance that is associated with anorexia. During that time in my life there was a lot of emotional stress. I had some very serious control issues that I transferred to food. It was one of the few things in my life I could absolutely control. It became a power struggle against myself to prove how strong I was, how far I could push myself to become this image I had in my mind of 'better'.
When I sought counseling for my anxiety and depression after being raped, my counselor noticed my obsessive compulsive behavior in other areas of my life which led to uncovering my compulsive behavior concerning food. I worked with a team on different areas of recovery for my situation and I'm happy to say I'm happy in my life. None of these things just go away. I'll always struggle against them. Even now I sometimes lose the struggle against weighing myself 5 or 6 times a day. I struggle against feeling a little hungry and stressing that I'm slipping. That I'm not rationalizing food choices instead of asserting myself in other areas of my life. The second guessing is hard but making that choice to be healthy in all areas of my life is so worth it. It's so worth being healthy for myself and for my family. It's so worth being able to show Dex and Veda and Gus what it is to have a healthy body and a healthy spirit.
I'm thankful for amazing support and wonderful people who help others heal. If you need help for yourself or someone you love check out NEDA. They have great information and resources to help.
What are you thankful for today?