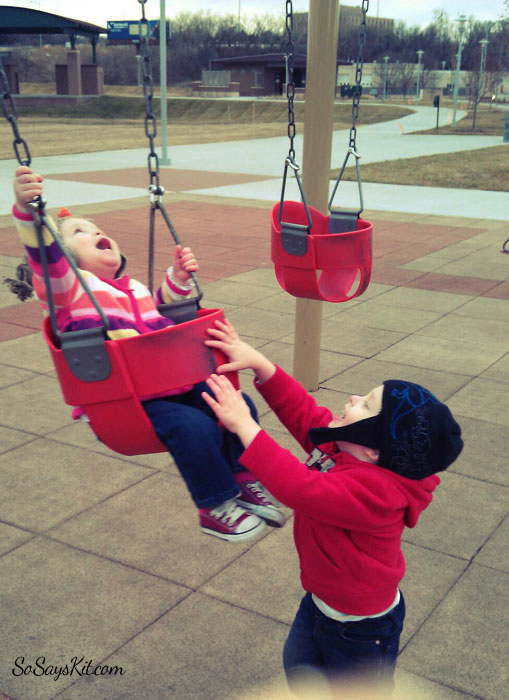 Awkward:
* Being twinsies with the husband, again, but not realizing it until we've already left the house. Then realizing we dressed the kids just like us. Yep, we're that creepy family that dresses alike right down to our kicks.
* Strangers saying, "oh it sounds like somebody needs a nap!" to your screaming 2 year old. The awkward part is not punching them in the face. It's fine if family or friends make comments like that though.
* The amount of comfort food I've been making lately. Mmm, my feelings taste like mashed sweet potatoes made with cream, butter, and candied pecans.
* Apparently Friday the 13th hates the this family in general but my father-in-law most of all.
* I don't trust people who have two first names (their last name is also a common first name). For example, Kevin James or Claire Whitney.
Awesome:
* Veda talking so much since we tossed her cork last week.
* Dex telling me about giving Un-Goo a horsey ride, "like when daddy does and I say get up you horsey."
* Brownies. I'm not a chocolate fan but they've been hitting the spot.
* Dex and Veda having all-out, throw down toddler fights. It's an awesome because they're adorable and make up quickly.
* Two plays at the park in the second week of January.