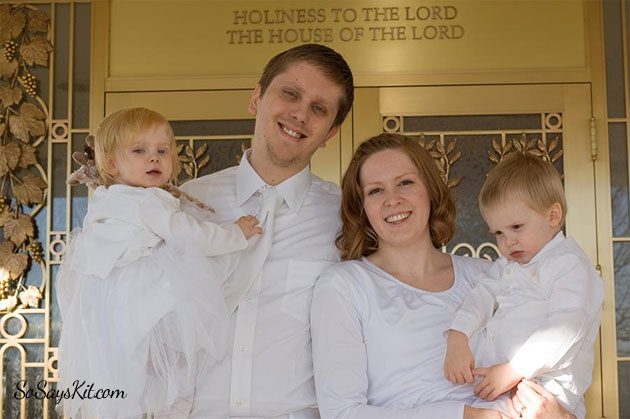 Awkward:
* Having that time of the month hit when you will be wearing all white for several hours. That seems really fair.
* I like to honk at random groups of teenagers who are randomly walking around town. Darn hooligans.
* I 'flashed' my husband my t-shirt under my cardigan and he said, "woo! Spring Break Provo!!" Yep, as in, Mormon flashing.
* Most of the conversations I've had this week.
* Not realizing someone elbowed me in the chest because of the 2 inches of padding in my bra… Maybe it's time to accept the cup size I really am?
Awesome:
* My family was Sealed today.
* Today was the first time ever that my whole family was in the temple together.
* My mother-in-law, father-in-law were there to support us and took care of Dex and Veda until it was time for them to come up.
* My mind was blown several times today.
* Chicken fried chicken with mashed potatoes and gravy was exactly what I needed after such a wonderful day.