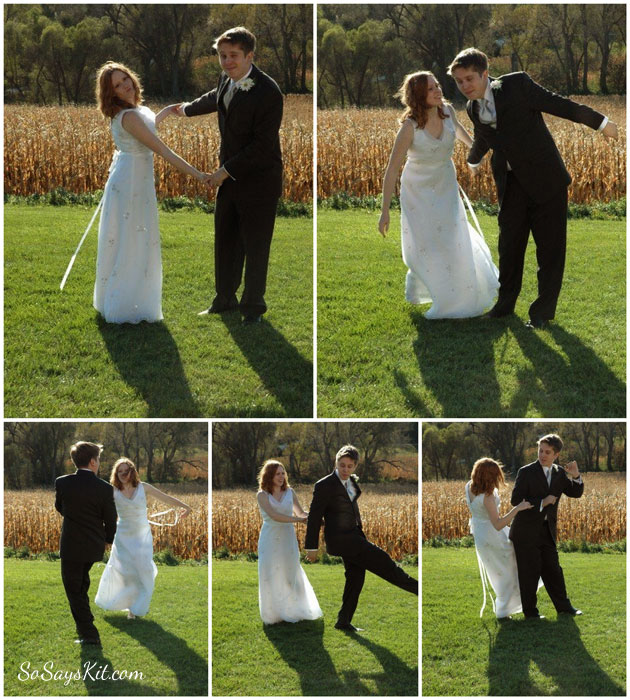 Awkward:
Falling down while trying on pants. Embarrassing and super awkward. I'm gonna go out on a limb and say they were too tight.
Walking around with chalk handprints on my butt all morning.
Kai walking around with a white paint stripe in his hair. Ah, the joys of home improvement.
Kai's mom giving the kids breakfast one morning this week without us realizing they were even awake (because we were completely comatose). This cold has really kicked our butts.
The lovey-dovey smoochfest I make in my Awesomes list.
That I don't have better awkwards this week because most of my awkward moments involve being sick and honestly, we just don't know each other well enough..
Awesome:
Kai's Kickstarter is going and I'm shamelessly promoting it. Check it out HERE and help get it funded by pledging and sharing with your friends. Every pledge of $10 or more will receive some great artwork. Thank you for all of your support!
Pretending the 2+ carts (aka Target Kids Limo's) at places like Target are rocket ships (complete with super awesome take off and landing procedures) so the kids have fun and don't complain about having to ride in a cart.
Sitting in the car while waiting for Kai, with the windows down and a Beatles cd going. The kids had so much fun talking to all the men of a certain age who thought we were pretty cool.
This weekend marks 6 years of marriage for Kai and I. I don't know how it's possible but I am even more in love with him today than that amazingly beautiful fall day. Life has been crazy, at times so hard I don't know how we'll make it, but so full of laughter and love I feel like my heart is breaking from joy.
'Our' song is Blood and Whiskey by the Dropkick Murphys. Enjoy.