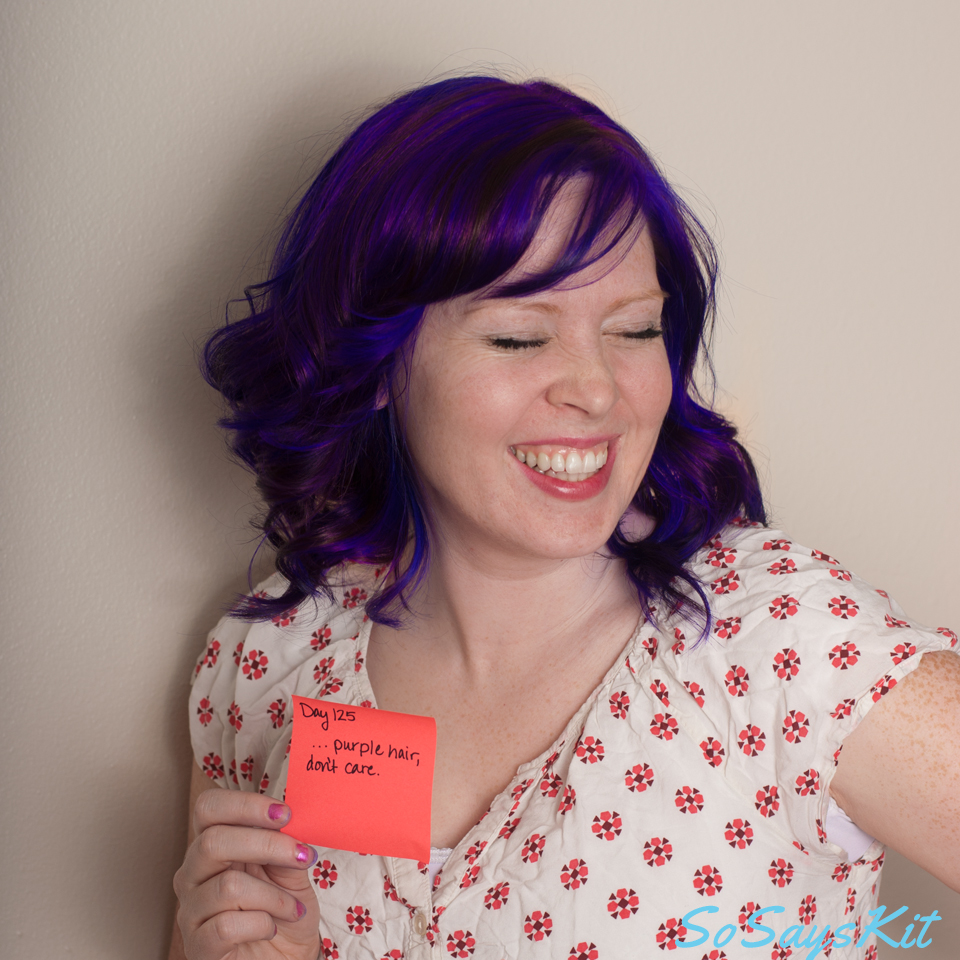 I really liked the purple streaks I got last week but I had a feeling I wanted to go all the way. I'm so glad I did! It's only been a few hours and I already feel just right. You know how sometimes you just need your outside to match how you feel on the inside? Lately, aside from everyone being horribly sick, I've been feeling happy, excited, and just a little bit like anything and everything good can happen now. Purple hair seems to fit that feeling perfectly!
I'm thankful for a time and place that I can do crazy, purple hair and not worry about what others will think or being fired.
What are you thankful for today?
*If you are in my neck of the woods go check out Adriana Salon & Spa. Maria is my stylist and she is amazing!